Dodge Journey: Description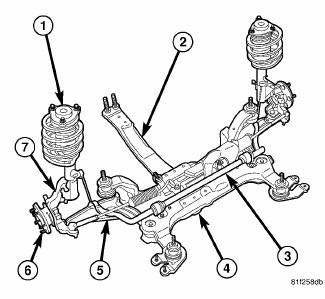 Fig. 1: Front Suspension Components
This vehicle has a gas pressurized MacPherson strut type front suspension design.
Each side of the front suspension consists of these major components:
Strut Assembly
Fore/Aft Crossmember
Stabilizer Bar
Front Suspension Crossmember
Lower Control Arm
Hub And Bearing
Knuckle
Service procedures for the front suspension crossmember and fore/aft crossmember can be found in the FRAME AND BUMPERS .
WARNING
WARNINGS AND CAUTIONS
WARNING: Chrysler LLC does not manufacture any vehicles or replacement parts that contain asbestos. Aftermarket products may or may not contain asbestos. Refer to aftermarket product packaging for product information.

Whether the product contains asbestos or not, dust and dirt can accumulate on brake parts during normal use. Follow practices prescribed by appropriate regulations for the handling, processing and disposing of dust and debris.

WARNING: Do not remove the strut rod nut while strut assembly is installed in vehicle, or before the coil spring is compressed with a compression tool.

The spring is held under high pressure.

CAUTION: At no time when servicing a vehicle can a sheet metal screw, bolt, or other metal fastener be installed in the shock tower to take the place of an original plastic clip. It may come into contact with the strut or coil spring.

CAUTION: Wheel bearing damage will result if after loosening the axle hub nut, the vehicle is rolled on the ground or the weight of the vehicle is allowed to be supported by the tires for any length of time.
SPECIFICATIONS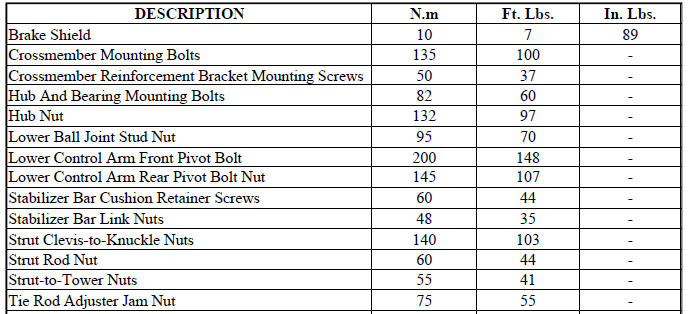 SPECIAL TOOL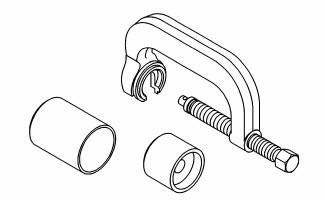 Fig. 2: Remover/Installer 8441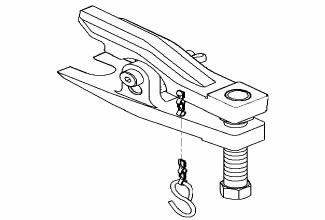 Fig. 3: Remover, Ball Joint 9360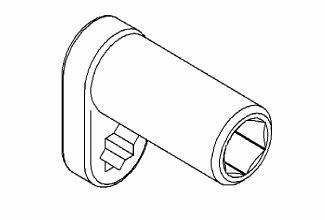 Fig. 4: Wrench, Strut Nut 9362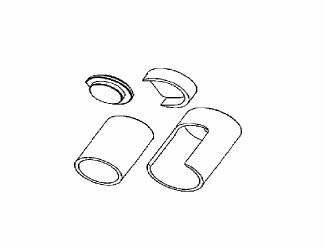 Fig. 5: Remover/Installer 9964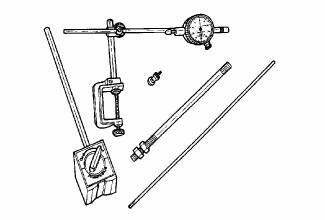 Fig. 6: Dial Indicator C-3339A