Dodge Journey: VEHICLE IDENTIFICATION NUMBER
The Vehicle Identification Number (VIN) is on the left front corner of the instrument panel and is visible from outside of the vehicle through the windshield. This number also appears on the Automobile Information Disclosure Label affixed to a window on your vehicle, the vehicle registration, and the title.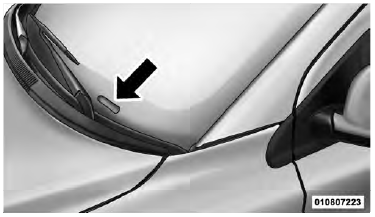 VIN Location
NOTE: It is illegal to remove or alter the VIN.