Dodge Journey: Cleaning, inspection
CLEANING
To ensure engine gasket sealing, proper surface preparation must be performed, especially with the use of aluminum engine components and multi-layer steel cylinder head gaskets.
NOTE: Multi-Layer Steel (MLS) head gaskets require a scratch free sealing surface.
Remove all gasket material from cylinder head and block. Be careful not to gouge or scratch the aluminum head sealing surface.
Clean all engine oil passages.
INSPECTION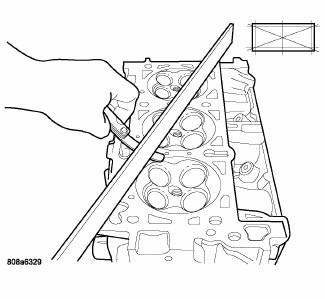 Fig. 100: Checking Cylinder Head Flatness-Typical
1. Before cleaning, check for leaks, damage and cracks.
2. Clean cylinder head and oil passages.
3. Check cylinder head for flatness.
4. Cylinder head must be flat within:
CAUTION: 0.20 mm (0.008 in.) MAX is a combined total dimension of the stock removal limit from cylinder head and block top surface (Deck) together.
Standard dimension = less than 0.05 mm (0.002 inch.)
Service Limit = 0.2 mm (0.008 inch.)
Grinding Limit = Maximum of 0.2 mm (0.008 inch.) is permitted.